That's how the weekend went.
Friday all I did was upper body and some plyos in the early morning and then we had an early Thanksgiving dinner. We had company from PR and they were leaving on Saturday and we decided to have it early since everybody is going to be doing their own thing on Thanksgiving weekend.
Saturday it was off to Mohican which was dry and fast..for whoever wanted to go fast. 4 of us had planned to meet in the paking lot at 11am and 3 more showed up and we rode together for most of the first 11 miles and then we kind of split off and rode at our own pace. The stops were a little too long for me and my back gets stiff if I stop for too long, so I kept going. The last 3 miles were painful and I could feel it. Until my legs get used to all the weight lifting I'm doing it's going to be like that. Sunday it was off to Findley to ride the single speed and the trail was dry and fast. The leaves were all blow off the trail by Nab and his crew which do a fantastic job maintaining this trail. Did a 48 minute first lap and then died a slow agonizing death on the second lap, 55 minutes, the legs finally said enough is enough.
What kind of winter is it going to be?
My friend in Australia sent me a pic of a vintage track bike he saw in a for sale add.
Never seen one like it.
*******************************************************************************************************************
Global Intelligence:
Q:
Victoria Falls, which lie on the border of Zimbawe and Zambia, were given their english name, honoring Queen Victoria, by a British explorer.
Who was this loyal Subject of the queen?
a) James Cook b)David Livingstone c)Cecil Rhode d)Henry Stanley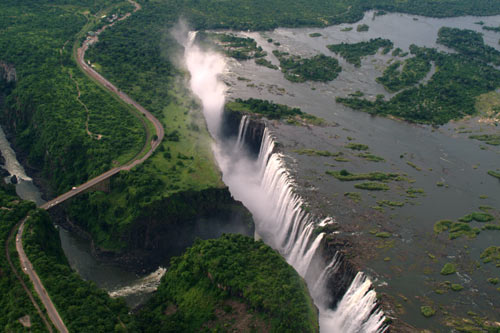 Q
: One of the highlights of the famous 17 mile drive, the Lone Cypress is a symbol of Carmel-by-the Sea, California, whose winning combination of beach, ocean and weathered trees have long drawn artists and the well to do. Which of this Hollywood celebrities once served as its mayor?
a)sonny Bono b)Clint Eastwood c)Ronald Reagan c)Arnold Schwarzenegger
Have a great week.